Shippensburg Fish and Game Association

Welcome to the Shippensburg Fish and Game Association Web site! 

Here you can learn more about our club which is located in south-central Pennsylvania.

Please check back often for updates on our activities and events.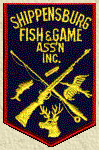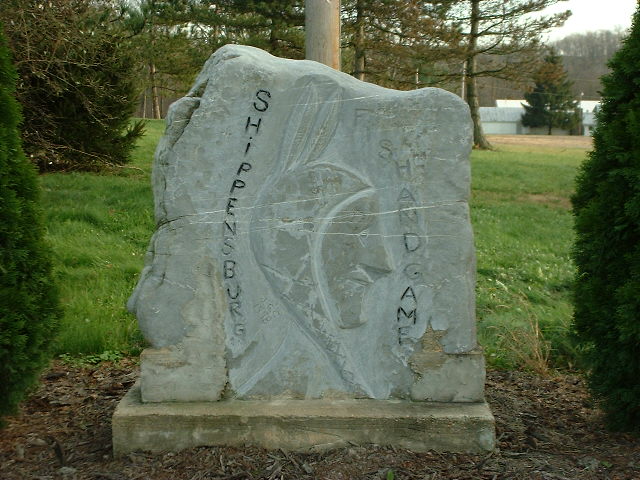 First Annual Fall Buy, Sell, and Swap Day

will be held on September 13, 2014!

Thank you to all who helped with the Big June Drawing!

It was a wonderful event again this year thanks to all the help from the members!

New general rule

A member is permitted to have a maximum of 1 guest on the club grounds per visit.

Attention!!!

We are no longer accepting membership applications until further notice.

Photo IDs!!!

Photo IDs must be worn at all times when you are on the club grounds.

Email updates!!!

If you have not been receiving email updates from the Webmaster or your email address has changed,

Email the webmaster at:

Webmaster@shippensburgfishandgame.com

or click the 'Email Us' button on the left side of this screen.

Attention:  Dues increase for 2015

By order of the Board of Directors, the yearly dues for 2015 will increase to $50 per year.

RANGE CLOSINGS:

Trap Practice

Traps will be open every Monday evening at 5 p.m. except for the month of December.


Shippensburg Registered ATA Trapshoots
Ranges will be closed for a Registered Trapshoot on September 13th.

Franklin County Claybird League

Ranges will be closed for Franklin County Claybird League shoots from 1 PM until 9 PM on

July 29th, August 26th, and September 23rd.

This page was last updated: July 8, 2014

P.O. Box 27, Shippensburg, PA  17257

MEMBERS:

Please attend the

monthly meetings --

(second  Tuesday of every month at 7 p.m.)

2014 Mtg. Schedule:

January 14

February 11

March 11

April 8

May 13

June 10

July 8

August 12

September 19

October 14

November 11

December 9

IMPORTANT!!!!!  MEMBERS - PLEASE READ!!!!

The gate must be closed and locked at ALL TIMES except during pre-arranged functions.

New rule effective May 12, 2009:  Horseback riding and recreational vehicles (including but not limited to four-wheelers, motorcycles, bicycles, off-road jeeps, snowmobiles and golf carts) are forbidden on club grounds unless authorized by the Board of Directors.

Under NO CIRCUMSTANCES are chairs and/or tables to be removed from the premises.  Any disregard for this notice will be considered theft and dealt with accordingly.

Shooters - Please read all range rules prior to using any of our ranges and abide by them.  These rules are STRICTLY enforced.  Click here to read the rules.

Please remove all targets from ranges when finished shooting.

IMPORTANT DATES * * * NEWS * * * INFORMATION

To report an issue or in case of emergency at the club, please contact the President, Jerry Crider, at 717-532-2144.